The filter for electroerosive machines
In stock
Brand:
China Jilin Songjiang Tech-trade Co., Ltd
Country of manufacture:
China
The ISKROSTAN company brings to your attention filters for electroerosive machines.
For stable and effective operation of electroerosive machines it is necessary to use filters for cleaning SOZH from burning products. The effective filtration guarantees high quality of processing and decrease in operational costs. Specially developed filtering material prevents penetration of the smallest particles into working liquid that allows to prolong the term of operation of working liquid without loss of quality of processing.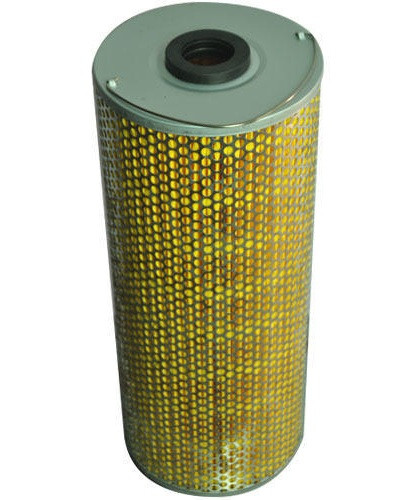 Filter photo for the electroerosive DK77 machine
Article

Brand of the machine

Machine model

Sizes of the filter, mm

220101

DK77

DK7720, DK7725, DK7732, DK7740, DK7750, DK7755, DK7763, DK7780, DK77100,DK77120

350(h) X 150 X 33

JAPAX

S250, LS350, LS500, LS800, LS1000, L300A, LPA3A, LH3A, LF3A

SEIBU

EW250, EW300, EW400, EW450, EW600, EW700, EW1000, EW400-3

SODICK

30W, 453W, 654W (WATER/OIL SPEC.)
AW330, AW453 (WATER/OIL SOEC.)
EPOC300, EPOC500, EPOC600, EPOC800
In use the machine, the fulfilled filter should be replaced at the following signs:
cutting productivity falls;
accuracy and roughness of a surface of a detail worsens;
loss of a deposit begins to be observed;
corrosion deposits arise or amplify
IT IS NECESSARY TO REMEMBER THAT TIMELY REPLACEMENT OF THE FILTERING ELEMENT WILL ALLOW TO PROVIDE UNINTERRUPTED AND ACCIDENT-FREE THE MACHINE
TO ORDER THE FILTER FOR ELECTROEROSIVE STANKAnd
Brand:
China Jilin Songjiang Tech-trade Co., Ltd
Country of manufacture:
China
Information is up-to-date: 13.12.2018
Read more
Unbelievable price on The filter for electroerosive machines in Kiev (Ukraine) company Iskrostan,OOO.
The filter for electroerosive machines in other languages