Wire of molybdenic 0,20 mm for electroerosive machines
Not available
Country of manufacture:
China
The ISKROSTAN company offers molybdenic an electrode wire for high-speed electroerosive wire and cut machines.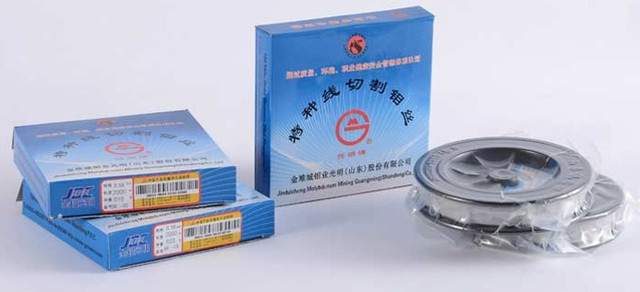 As the main cutting tool on electroerosive machines of jet type (with a reversive drum of winding of a wire) serves the molybdenic wire. It is applied on electroerosive machines of the DK77 series and +GF+ Agie Charmilles Actspark machines of the FW series.
| | | |
| --- | --- | --- |
| Diameter of a wire, mm | Length in the coil, m | Strength, N/mm ² |
| 0,20 | 1600 | 1940 |
Our company has vast experience of work with a molybdenic wire. Knowing most of producers and level of quality of a wire in the Chinese market, we work only with one checked supplier who for 10 years of cooperation proved reliability and quality of the made molybdenic wire for electroerosive machines. Having the direct contract with the plant (without intermediaries) we can avoid so often found fakes in the Chinese market of a molybdenic wire electrode. The example of a fake of a molybdenic wire is given HERE.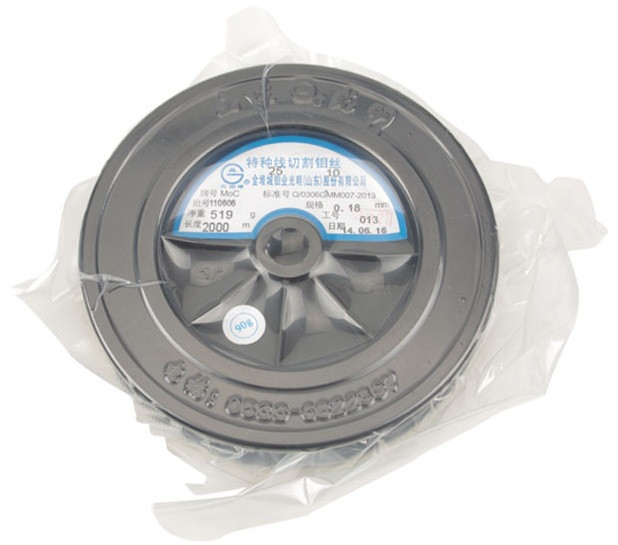 We have an opportunity to deliver a molybdenic wire for erosive wire and cut machines of various diameter, beginning from 0,08 mm and to 0,3 mm.
Country of manufacture:
China
Wire Diameter: 0.18 mm
Information is up-to-date: 13.12.2018
Read more
Unbelievable price on Wire of molybdenic 0,20 mm for electroerosive machines in Kiev (Ukraine) company Iskrostan,OOO.
Wire of molybdenic 0,20 mm for electroerosive machines in other languages